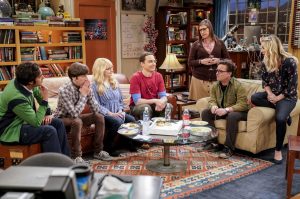 For the past 11 seasons, The Big Bang Theory has entertained an audience across the entire globe. From the antics of Sheldon Cooper to Raj trying to find love, and everything in between. The Big Bang Theory has put a smile on a lot of people's faces. We have received news that the upcoming 12th season will be the final season for the show.
Warner Brothers television and show creator Carter Bays released a joint statement that says the following: "We are forever grateful to our fans for their support of The Big Bang Theory during the past twelve seasons. We, along with the cast, writers and crew, are extremely appreciative of the show's success and aim to deliver a final season, and series finale, that will bring The Big Bang Theory to an epic creative close."
Just a few short months ago the head of CBS television said that they are looking at hoping to continue the show past the 12th season. Big Bang Theory Finale becomes a massive blow to the CBS comedy line-up once the show completes the final season in May of 2019.
The question is with characters that many fans have fallen in love with; the question must be asked; will the show go out with a Big Bang? The last CBS comedy that ended with as much popularity was How I Met Your Mother, which was also a Carter Bays show. Hopefully, the sitcom will give fans an ending they will not forget.