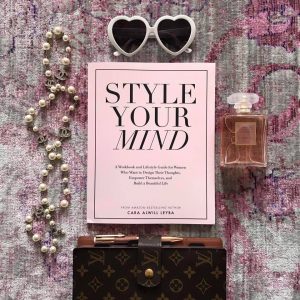 Within the last few years people have fallen in love with podcasts. They devour them. They just can't get enough. They listen on their way to and from work. They listen at work. Some even listen while on their daily or nightly run/walk. Bottom line? People love their podcasts. And for those of you who still have not been introduced to the world of podcasts yet, let me give you a brief rundown of what you're missing out on. Podcasts are like talk radio on demand, but you get to pick the subject matter. There's literally a podcast out there for just about everything. Whether you're a sports fanatic, a music enthusiast, a movie nerd, health and fitness junkie, true crime addict, super interested in politics and current events, or really interested in the paranormal and mysteries of the unknown like myself (a different topic for another article), I guarantee that there is a podcast out there just waiting for you to find it. And if by some small chance you can't find what you're looking for, just wait a little bit. I'm sure it won't be long before someone creates that particular podcast.
One subject matter that seems to be a popular area of interest recently for a lot of people, mainly women, is self-help. And that brings me to the point of this article. I know, the first word that's probably coming to mind right now is "cheesy," am I right? I get it. I used to think the same thing. But let me tell you, self-help doesn't necessarily look the same today as you're probably remembering it from back in the 90s. For starters, it's a much broader topic now that just doesn't focus on fixing what's wrong with a person. Rather these self-help "experts" (and I use the quotations because like us, they're also still learning as they go. They just have a better grasp on things than the rest of us.) are actually life coaches and fitness instructors and self-made entrepreneurs, and women who have turned their stories into blogs and their blogs into best-selling books that millions of people are buying. Most importantly, though, these "experts" are humans, too, just like us.
These are women who struggled in certain areas of their lives, whether it be with their self-esteem, their professional lives, their personal relationships, their health and weight, or they just needed a change and to discover their greater purpose in life. These are women who made a decision and then multiple decisions after that to do something to change their circumstances. They decided it was time to put their well-being, their mental health, their needs, wants, and their overall happiness first for once. Somewhere along the way, what they were doing caught on and before they knew it, they were able to use their stories, their journeys, and their platforms to help others who also want to see the same kind of changes in their own lives. The reason these self-help "experts" are so successful now is because there's clearly a demand for what they're doing. Women don't want to feel stuck. They don't want to feel limited. Most of all, they don't want to be anything but the best possible version of themselves. And really, what's so wrong with that?
So for those of you who think you know about self-help and feel like it's a waste of time and money, I'm not here to change your mind. I am, however, here to enlighten you. Therefore, I have compiled a list of what I believe the best podcasts are to inspire, empower, and motivate you. Whether you're looking to follow a more creative path, but lack the courage and motivation, or you're looking to start your own business but don't know where to start, or you need a lifestyle change or just want to be a better version of yourself and hopefully invoke change around you, these podcasts will lift you up, flip a switch in you, and even give you that kick in the ass you might need to get moving.
10)Being Boss – hosted by Emily Thompson & Kathleen Shannon
9)Magic Lessons with Elizabeth Gilbert
8)Hiking in Heels – hosted by Teresa Coltrin & Jessica Headey Gandolfi
7)Boss Girl Creative – hosted by Taylor Bradford
6)Don't Keep Your Day Job – hosted by Cathy Heller
5)Rise – hosted by Rachel Hollis
4)Do It Scared – hosted by Ruth Soukup
3)Earn Your Happy – hosted by Lori Harder
2)Pretty Electric – hosted by Dara Kaplan & Gwen Wunderlich
1)Style Your Mind – hosted by Cara Alwill Leyba
These are the podcasts I have found that personally work for me. They've been the most beneficial, the most inspiring and empowering, the most relatable, and the most motivating. The best part about each of these podcasts is how real each of their hosts are. They never try to sugarcoat anything, but they always tell you exactly what you need to hear when you need to hear it. They share their own personal failures and setbacks and heartbreaks with their listeners to assure you that you're not alone. They encourage you but let you know it's okay to move at your own pace because everyone is different. The lessons and truths and amount of comfort gained from these women and their podcasts are truly priceless. I hope anyone reading this is able to find at least one of these podcasts useful and valuable in their own life. But hey, if anyone doesn't, then feel free to keep searching and let us know what you've found that works for you.
If you do find yourself interested in or utterly obsessed with any of these podcasts I've listed, then be sure to follow these fabulous women on all their social media outlets to really get the full effect of everything they have to offer. In fact, most (if not all) of the women who host these podcasts have also written some incredible best-selling books that I also highly recommend you check out. I've included a list below that are definitely worth looking into!
–Like She Owns the Place – Cara Alwill Leyba
–A Tribe Called Bliss: Break Through Superficial Friendships, Create Real Connections, Reach Your Highest Potential – Lori Harder
–Girl, Wash Your Face – Rachel Hollis
–Big Magic – Elizabeth Gilbert
–Girl Code – Cara Alwill Leyba
I'll leave you with one very simple thought, or mantra as Cara Alwill Leyba would say. From her book, Like She Owns the Place, "Believe it and then be it."