ELLIE PIERSOL author of Mysterium Excelsum Unum, In obscura Silvae, and the upcoming Mysterium Excelsum Doubus. (releasing early 2019)
The Burning Willow Press authors wish to help you celebrate the best month of the year, October. How you may ask? By giving you a different author from the ranks each day with in depth answers to questions that our staff have decided to ask them. Many will be generic, others not so much. Let's get to know the authors of BWP! Oh, and did we forget to mention… the staff there are all authors too so they have decided to chime in with some answers of their own.
TBK: So first, when did you realize that the voices in your head were telling you to write stories or go mad with all that stuck in your head?
Ellie: I started writing when I was a kid, I think I was in fourth grade when I began writing my first full story. Even before that I played with dolls and created their stories in my head and played The Sims which allowed my brain that wanted to create narratives run wild.
TBK: I know many writers who jump in all different genres, so what is your favorite to write?
Ellie: I love to write modern fantasy involving young adults. Maybe it's just because I myself am still a young adult, so I feel like I know what it's like to be a young adult human in the current moment we live in more than others might, or maybe it's because I feel like young adults aren't allowed much justice. In both the real world and in fiction, people my age aren't listened to and aren't taken seriously. I want to write something that gives people my age, and writers like me, justice and allowance to be taken seriously.
TBK: Currently, there are over a million books that I want to read… and some I have in the past I wish I had written myself, do you have any that you read that you thought about and said, I wish I had written that book?
Ellie: I have never read something that was so good that I wish I myself had written, but almost everything I've read I have wanted to rewrite. Not because they're inherently poorly written, but because there are details, aspects about characters, or ideas that I felt I could explore in a better way. That's why I just write my own stuff.
TBK: What is your favorite book not written by you? See that question is not the same as the other one above… to follow up, what was your favorite book that you wrote?
Ellie: I have read so much and am currently reading so much (since I'm an English and Creative Writing major in college) that there isn't just one thing I can name as my favorite. I do love Harry Potter, The Hunger Games, the Grimm Brothers Fairy Tales, the Stephanie Plum and Lizzy and Diesel series', etc.
I think my favorite book that I've written is my third novel that's coming out in 2019. You'll see why!
TBK: When the muse is off doing their own thing instead of pushing you to write, albeit by gunpoint at times, what is your favorite time-waster?
Ellie: Watching Bon Appetit magazine cooking videos on YouTube.
TBK: What is the one thing that you must do to get into a writing mood? For me, it is listening to 80's hair metal.
Ellie: Listening to music, specifically with headphones; cleaning my desk and making an organized space for myself; occasionally putting together an entire playlist; doing research.
TBK: Is editing your story just part of the job or does it literally kill a part of you to "kill your children" as it has been said? What about making revisions?
Ellie: I've always felt that when you first sit down to write that's where you can show off the creativity and get as much emotion and ideas down and then when you go in to edit or revise it's all about refining and your skills as an actual writer that's skilled at the English language and not just a creative. It's also where you can get out of your own head and ask for other peoples' opinions.
TBK: When you read a book by another author do you ever look at it and criticize it or edit it in your head as the way you would have done it yourself?
Ellie: Often. That's kind of what literary criticism teaches you to do.
TBK: What would you like to be chiseled into your headstone?
Ellie: I'm young and invincible, I don't think I'll ever die.
TBK: What was your favorite candy to get at Halloween as a kid?
Ellie: Anything chocolate.
TBK: What is your favorite Halloween ritual? And if you do not do that… what is your favorite Halloween movie?
Ellie: Watching scary movies, always A Nightmare Before Christmas (which is a Halloween AND Christmas movie as far as I'm concerned) and eating candy.
TBK: Beach, Mountains, Country, City? And follow up… favorite season… just a hint here… you should say Autumn.
Ellie: I love both cities and the country. I love the feeling of being out in the middle of nowhere around absolutely no one else. It's kind of terrifying, but it's vast and endless. Favorite season is autumn because it's the season I was born in, and I love being cold.
TBK: I know my "To Be Read" list is never ending and grows daily… how is yours? And do you prefer paperbacks or e-books? Notice I did not ask about audio?
Ellie: I'm so busy I can't even keep track of what I want to be reading that isn't for school.
TBK: If you could not be an author then what would you be?
Ellie: An anthropologist doing research in different places of America, a film maker, show runner, or director, or a combination.
TBK: What was your childhood ideal job to be as an adult?
Ellie: To be an author.
TBK: Cats, dogs, both, other?
Ellie: Mainly cats, but I love dogs too. And I've always wanted a ferret.
TBK: Most newbie authors are told to write emotional state in what they already know… so how did you break away from that newbie status of writing what you know in the beginning?
Ellie: I realized that I want to write fiction and if I truly just wrote what I knew I'd be writing an autobiography. Plus, it's fun to make shit up.
TBK: Advice in one sentence to a new author who is not published yet?
Ellie: Editing sucks but it's always worth it, seek out others for feedback, and you're probably never going to be satisfied with what you put out fully overtime so just accept and love what you've created once you're happy.
TBK: Do your siblings or other family members support your choice to write horror? Fantasy? Erotica… if you do? SCIFI? Other genres?
Ellie: I have plenty of support from family and friends, although my grandmother would prefer if I cursed a little less.
TBK: Do you ever use writing as an excuse to get out of doing things with the family… especially the in-laws?
Ellie: If I wasn't a full-time student, probably. I don't think I could get out of a class or my other job by saying, "Yeah I'm working on a novel right now so I can't come in!"
TBK: If you had wrote a sex scene in your book, would you be embarrassed to have your mom read it?
Ellie: I wouldn't be embarrassed for her to read it, but I would probably cringe if I was required to read it out loud.
TBK: Beta Readers, Proofers, Editors… all are important to produce a better work of literature. So, who would you say is the most important in your team? Or do you not have those in place and are working on that?
Ellie: My mom is my main editor and I've had lots of people offer to provide their thoughts. Having a community of people you trust is invaluable.
TBK: In your day of writing… do you push through it all day or do you take mental breaks?
Ellie: I take lots of little breaks throughout the process and set myself a time limit I'm required to hit. Generally, I can surpass the limit as long as I've sat down and actually done something.
TBK: Do you ever get to travel as an author? Do conventions? What have you learned in those endeavors?
Ellie: The furthest I've traveled is an hour between Omaha and Lincoln, Nebraska to speak at libraries and schools, but otherwise I haven't traveled much else.
TBK: Book signings? Necessary evil even for the introvert?
Ellie: I find that I'm not as much of an introvert when it comes to my writing. If someone came to support me and my work and wanted to talk to me specifically then it's a lot more comfortable than being in a situation where no one knows or cares who you are.
TBK: What do you have coming out in the next year and who is producing it?
Ellie: My third novel in my series Mysterium Excelsum titled Mysterium Excelsum Duobus produced by Burning Willow Press.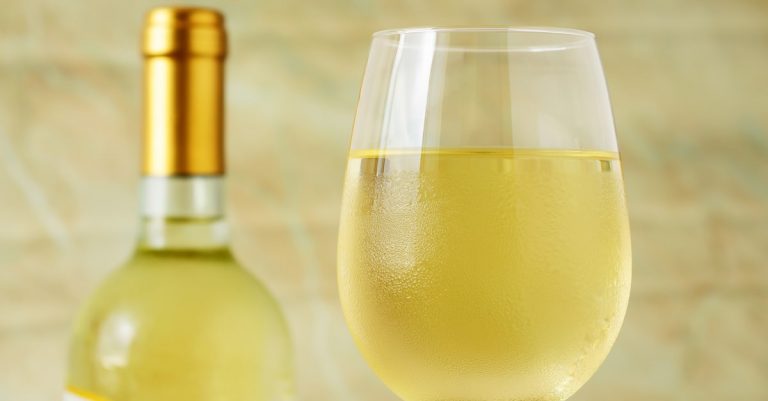 TBK: What is your go to alcoholic beverage of choice?
Ellie: White wine.
TBK: In the book, Misery by Stephen King, his main character celebrates the end of the Misery books series by smoking a cigar and drinking champagne so, how do you celebrate a finished story?
Ellie: Not writing for a little while and taking a nap.
TBK: Ideas come from all over. I get mine everywhere… so my question is what was the inspiration for the last (or upcoming) book you released?
Ellie: Our current political system and how young people internalize and conceptualize what's going on around them.
TBK: Who would you compare your work to and would love to have them read and give you a review of or even better, a tweet and post about it?
Ellie: I'm not sure I'm really like anyone else out there, and that's why I write. If anyone, though, Rainbow Rowell.
TBK: Are there any horror or thriller novelist that you admired when you were younger?
Ellie: Even though I've read very little [of his works] I've always admired Steven King as an individual, especially as one who has so many of his works turned into movies or TV shows.
TBK: While writing, has any of your own stories given you nightmares?
Ellie: No, but some stuff can be fairly traumatizing in the process of writing it.
TBK: Have you ever had any supernatural experiences? If so, have you ever used it as source material?
Ellie: I have had a few Ouija board experiences that will be translated into my fifth novel.
TBK: Have you ever seen a movie that was better than the book? If so, what was it and why?
Ellie: Long form books and novels are hard to translate into movies in the first place because of how the timing and details end up working out, so I usually like books that have ended up being turned into TV shows or serialized because they structurally work better. As far as better than the book, though, I love Cabin in the Woods.
TBK: When writing a novel, do you have an intended audience (i.e. adult or young adult)?
Ellie: Generally, teens and young adults, but I'm also aware that anyone is going to read it if they want to.
TBK: Do you ever base characters on people that you know? If so, do you ever kill said characters and feel bad?
Ellie: I tend to choose aspects of people that I know in real life, but I don't try to take an entire person. If I kill a character they are either not someone I've based on a real person or they're more closely related to me 😉
TBK: Have you ever written a scene so scandalous that you hoped your mom doesn't read it?
Ellie: Nope. If my mom can't handle it then no one can. Unless it's my grandma.
TBK: As a reader, what are some ways that I can discover new independent authors and novels?
Ellie: Look at the local sections in book stores and libraries, go to local readings at universities or coffee shops, look around in your community in general and then grow from there.
TBK: I cannot live without Chapstick. What is one comfort item that you must have?
Ellie: Lip balm, a pen I can click, and the blanket I've had since I was a child.
TBK: What is your ideal writing space?
Ellie: My bedroom, quiet, no distractions, phone put away, cozy, wide awake.
TBK: Do you ever feel that your characters have a mind of their own and change the course of the planned storyline?
Ellie: No, because I control them. I am the writer and therefore I am their god.
TBK: What was your favorite Halloween costume?
Ellie: I loved when I dressed up as Kiki from Kiki's Delivery Service.
TBK: Name three things on your bucket list and why.
Ellie: Live in New York — probably don't settle down there — direct a feature length film, write and direct a TV series, turn Mysterium into a visual medium, and travel to Greece.
TBK: We know that BWP has authors all over the world so we want to know, where are you located in the world?
Ellie: Omaha, Nebraska.
TBK: So, when the post was made about doing this interview, you wanted in. Can we ask why you wanted to do it?
Ellie: I like attention and my next novel is coming out in 2019.
TBK: What is the best part about this interview… (we will accept that it is over as an answer)?
Ellie: That I have the opportunity to do an interview in the first place.
TBK: Where can we stalk you at? Instagram, Facebook, Goodreads, Amazon, Twitter, website?
Instagram: @elliehelladay
Facebook: Ellie Piersol
Goodreads: Ellie Piersol
Amazon: Ellie Piersol
Twitter: @MysteriumEx