K.A. Reyna author of "Oubliette" releasing in 2019
The Burning Willow Press authors wish to help you celebrate the best month of the year, October. How you may ask? By giving you a different author from the ranks each day with in-depth answers to questions that our staff has decided to ask them. Many will be generic, others not so much. Let's get to know the authors of BWP! Oh, and did we forget to mention… the staff there are all authors too so they have decided to chime in with some answers of their own.
So first, when did you realize that the voices in your head were telling you to write stories or go mad with all that stuck in your head?
I wrote my first short story at seven but didn't really get into writing until I was twelve.
I know many writers who jump in all different genres, so what is your favorite to write?
Fantasy
Currently, there are over a million books that I want to read… and some I have in the past I wish I had written myself, do you have any that you read that you thought about and said, I wish I had written that book?
Charlotte's Web, classic!
What is your favorite book not written by you? See that question is not the same as the other one above… to follow up, what was your favorite book that you wrote?
Charlotte's Web is my all time favorite, but my favorite self-written book is Oubliette expected to be released next year.
When the muse is off doing their own thing instead of pushing you to write, albeit by gunpoint at times, what is your favorite time-waster?
I'm a gamer. That's the other thing I can lose myself in.
Is editing your story just part of the job or does it literally kill a part of you to "kill your children" as it has been said? What about making revisions?
They are a part of the job. I'm always editing and revising. Who doesn't want their "children" to be successful?
What would you like to be chiseled into your headstone?
Free WIFI
What was your favorite candy to get at Halloween as a kid?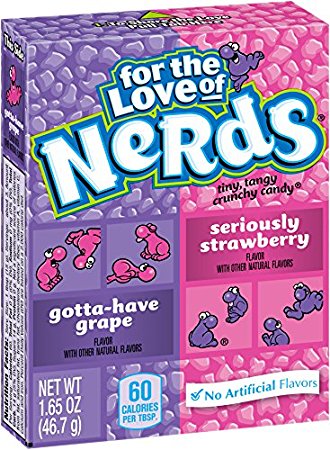 Nerds
What is your favorite Halloween ritual? And if you do not do that… what is your favorite Halloween movie? And your favorite costume you ever wore?
Getting dressed up with the kids and trick or treating. I will often leave food offerings for the spirits that roam free that night. After all, haunting is such an exhausting past-time.
I dress up as Morticia Addams, that was fun.
Beach, Mountains, Country, City? And follow up… favorite season… just a hint here… you should say, Autumn.
I'm torn between Mountain, Country, and City, but I do know I love Autumn.
I know my "To Be Read" list is never ending and grows daily… how is yours? And do you prefer paperbacks or e-books? Notice I did not ask about audio?
Paperback is preferred for my mix of reading list. I will often read more than one book at a time.
If you could not be an author then what would you be? What was your childhood ideal job to be as an adult?
Singer, songwriter. When I was younger, I would say… a Teacher, but I wanted to join the Army at one point in time.
Cats, dogs, both, other?
Cats, dogs, birds, fish… animals are wonderful creatures!
Most newbie authors are told to write emotional state in what they already know… so how did you break away from that newbie status of writing what you know in the beginning?
Research, research, research!
Advice in one sentence to a new author who is not published yet?
Write like its nobodies' business.
If you had written a sex scene in your book, would you be embarrassed to have your mom read it?
Not at all. I would expect her honest opinion and pointers if I missed anything useful.
Beta Readers, Proofers, Editors… all are important to produce a better work of literature. So, who would you say is the most important in your team? Or do you not have those in place and are working on that?
Everyone is important! You can't build a strong foundation without all the proper components.
In your day of writing… do you push through it all day or do you take mental breaks?
I write during my breaks. Being a proud mother of six and working a part-time job, I don't have a lot of time, but I make time for what's important.
What do you have coming out in the next year and who is producing it?
BWP is producing my first children's book "Oubliette" and I'm working on another series, but I don't want to give too much away just yet.
In the book, Misery by Stephen King, his main character celebrates the end of the Misery books series by smoking a cigar and drinking a scotch so, how do you celebrate a finished story?
A celebratory nap!
Ideas come from all over. I get mine everywhere… so my question is what was the inspiration for the last (or upcoming) book you released?
All my books are based on dreams I've had. "Birth by sleep" is what I feel best describes it. Yes, that is a Kingdom Hearts reference.
Who would you compare your work to and would love to have them read and give you a review of or even better, a tweet and post about it?
I wouldn't say compare as much as I would love for Michael Rosen to review and or tweet about my books.
Are there any horror or thriller novelist that you admired when you were younger?
Stephen King
While writing, has any of your own stories given you nightmares?
It's funny that you ask that, I recall a story I once wrote when I was thirteen. I couldn't sleep right for a week.
Have you ever had any supernatural experiences? If so, have you ever used it as source material?
Where do I start? Supernatural is my life and very much a source I can easily go to.
When writing a novel, do you have an intended audience (i.e. adult or young adult)?
Yes, everybody. There's nothing wrong with enjoying a good children's or youth novel as an adult.
Do you ever base characters on people that you know? If so, do you ever kill said characters and feel bad?
Most of my characters are based on people I know and some of them have met an untimely fate. Do I feel bad? I did once. Do I reimagine that same person as a new character to repeat the process? Maybe.
Have you ever written a scene so scandalous that you hoped your mom doesn't read it?
No, but I do wonder if she imagines that it was based on true events.
As a reader, what are some ways that I can discover new independent authors and novels?
The author community is very close and supportive. Where some of the big names may not do this, I have seen many Authors retweet and share posts from other Authors both new and veteran. I would say follow Authors and genres on social media that you enjoy.
Do you ever feel that your characters have a mind of their own and change the course of the planned storyline?
Sometimes they break the fourth wall, but it's okay. They may have a better idea than I do.
Where can we stalk you at? Instagram, Facebook, Goodreads, Amazon, Twitter, website?
Facebook and Twitter. I also have a website that is still being worked on.