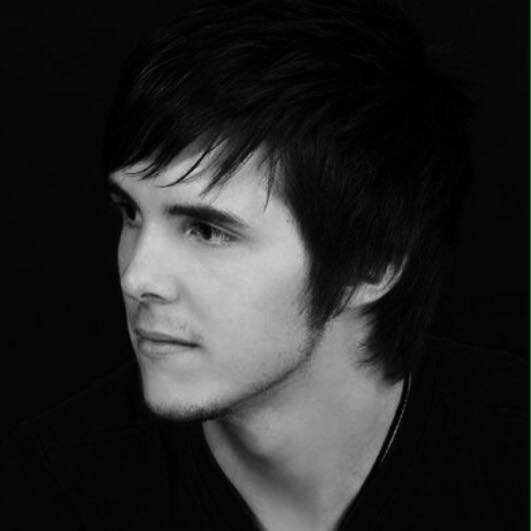 S.L. KERNS author of many upcoming works plus a contributor to the Crossroads in the Dark series of anthologies
31 questions in 31 days for 31 authors
The Burning Willow Press authors wish to help you celebrate the best month of the year, October. How you may ask? By giving you a different author from the ranks each day with in depth answers to questions that our staff have decided to ask them. Many will be generic, others not so much. Let's get to know the authors of BWP! Oh, and did we forget to mention… the staff there are all authors too so they have decided to chime in with some answers of their own.
TBK: So first, when did you realize that the voices in your head were telling you to write stories or go mad with all that stuck in your head?
SL: –After reading 1922 by Stephen King at the age of late-twenty-something, I had to try. But once I began writing, I realized stories and imagination have always been inside me, finding ways out through making music, and making jokes. But that particular story was simple enough I thought Hey! I could do one like it. 1922 was effective enough I couldn't turn my back on attempting to write a twisted tale of my own. Turns out writing was a lot harder than I'd imagined.
TBK: I know many writers who jump in all different genres, so what is your favorite to write? Realism. Deep characterization.
SL: Simple plots with solid twists.
TBK:  Currently, there are over a million books that I want to read… and some I have in the past I wish I had written myself, do you have any that you read that you thought about and said, I wish I had written that book?
SL: House of Sand and Fog by Dubus III, everything Bill Bryson, and Huck Finn.
TBK:  What is your favorite book not written by you? See that question is not the same as the other one above… to follow up, what was your favorite book that you wrote?
SL: Scar Tissue by Anthony Keidis of the Red-Hot Chili Peppers fame, and I am Ozzy. By Ozzy Osbourne. Whoever helped them write those autobiographies sat in on some wild stories.
TBK:  When the muse is off doing their own thing instead of pushing you to write, albeit by gunpoint at times, what is your favorite time-waster?
SL: Bodybuilding, reading, playing guitar and spending every possible moment with my daughter. Yeah, I am beyond busy.
TBK: What is the one thing that you must do to get into a writing mood. For me, it is listening to 80's hair metal.
SL: –Several writers claim to need this and that to get started, which is another reason I am a fan of Andre Dubus III. He said something to the effect that for busy people with families and full-time jobs, you write in 15-20 minutes spurts. That's me, and I see no qualms about it because the story, the WIP, is always on my mind. I can sit on it and jump right back in at a moment's notice. It's my only choice in this relentless world.
TBK:  Is editing your story just part of the job or does it literally kill a part of you to "kill your children" as it has been said? What about making revisions?
SL: Trust is the key here. I can't trust myself to send a manuscript out without having combed over a minimum of five rounds myself. It takes me a long time to write, but that is fine by me. This writing thing is not a race. It's a journey.
TBK:  When you read a book by another author do you ever look at it and criticize it or edit it in your head as the way you would have done it yourself?
SL: Constantly.
TBK: What would you like to be chiseled into your headstone?
SL: –A beloved father and all-around good guy.
TBK:  What was your favorite candy to get at Halloween as a kid?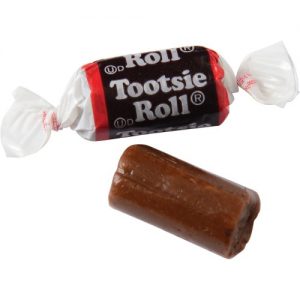 SL: Tootsie Rolls.
TBK:  What is your favorite Halloween ritual? And if you do not do that… what is your favorite Halloween movie?
SL: Dressing up and doing something irresponsible is a must. We have a lot of barbaric rituals which seem socially acceptable for special occasions yet immoral at other times.
TBK:  Beach, Mountains, Country, City? And follow up… favorite season… just a hint here… you should say Autumn.
SL: Countryside. And spring. Lived in cities. Not for me. As for the seasons, the death of Winter is the time I can start smiling again.
TBK:  I know my "To Be Read" list is never ending and grows daily… how is yours? And do you prefer paperbacks or e-books? Notice I did not ask about audio?
SL: –The list would crush me like an Acme anvil if I physically owned the items on my TBR list. I prefer paperback but read a lot on my kindle.
TBK:  If you could not be an author then what would you be?
SL: Probably what I am. A Dad and a teacher.
TBK:  What was your childhood ideal job to be as an adult?
SL: A New York Yankee, second baseman. As I got older that changed to a touring musician.
TBK:  Cats, dogs, both, other?
SL: Dogs. Big Dogs.
TBK:  Most newbie authors are told to write emotional state in what they already know… so how did you break away from that newbie status of writing what you know in the beginning?
SL: I read a lot. All genres. I watched a lot of writer advice vids and interviews. And ultimately, I learned to let the story go where it wants to go.
TBK:  Advice in one sentence to a new author who is not published yet?
SL: Seek advice and then be critical of it. Don't feel you must sellout your story for the market.
TBK:  Do your siblings or other family members support your choice to write horror? Fantasy? Erotica… if you do? SCIFI? Other genres?
SL: –So far it seems so. The ones who aren't interested in my genres don't read my work. And that is alright by me. You don't have to love any of it just because we are friends or family.
TBK:  Do you ever use writing as an excuse to get out of doing things with the family… especially the in-laws?
SL: Never. Family first. Not sorry if that is a boring answer.
TBK:  If you had wrote a sex scene in your book, would you be embarrassed to have your mom read it?
SL: –Yes. But she read it already. We laughed it off quickly and moved on.
TBK:  Beta Readers, Proofers, Editors… all are important to produce a better work of literature. So, who would you say is the most important in your team? Or do you not have those in place and are working on that?
SL: I beta read for others and they beta read for me. It's win-win. For my inaugural novel, I can't thank everyone at Burning Willow Press enough. It won't be long before edits begin and we drive one another crazy until the finished project is as good as it could ever be.
TBK: In your day of writing… do you push through it all day or do you take mental breaks?
SL: My mind is on the world but the story is on my mind. I write in any given opportunity.
TBK:  We know that BWP has staff members and authors all over the world so we want to know, where are you located in the world?
SL: From Kentucky. Lived in Bangkok for awhile and currently residing in Japan.
TBK:  Would you ever want to take over if Edd and Kindra decided to retire to an island in the middle of nowhere?
SL: From Edd's posts about how busy he is and how much coffee he needs, the answer is Hell No! But I am forever grateful they do what they do for us.
TBK:  What do you have coming out in the next year and who is producing it?
SL: The Rut, a psychological horror tale of a married life and career going down the toilet. Edd Sowder and all at Burning Willow Press are taking a chance on my work. And I really believe the book will do well. Fingers crossed so hard they are knotted.
TBK:  What future works are you doing for BWP that you are really enjoying? (We checked with Edd it is safe to name them here).
SL: There are two anthologies coming out soon. The fourth installment of Crossroads in the Dark. My story "Butterflies in the Killing Fields" was heavily researched and I am proud of it. Another anthology I a part of is Southern Fried Autopsies. "Rituals of a Wild Species" is some of my best prose and one fun and scary warning of a horror story. A bit coming-of-age.
TBK:  We hear that Edd can be a pain in the ass at times, so that being said, he treats us pretty good but what's he really like?
SL: A busy guy who always manages to find time for a little generosity. And coffee.
TBK:  Ideas come from all over. I get mine everywhere… so my question is what was the inspiration for the last (or upcoming) book you released?
SL: My wife and I had a conversation about how the death of a loved one makes you value your time alive more. For awhile. Then we often lose that groove and fall back on some mundane track. Well, I loved that idea for a story, but it needed to be bigger. To be one of horror. And so The Rut started writing itself through me.
TBK:  Who would you compare your work to and would love to have them read and give you a review of or even better, a tweet and post about it?
SL: I wouldn't dare compare myself to anyone. Reviews for my short story collection Heartfelt Flows & Misery has found me compared to King, Irving, Bukowski, and more. I love deep characterization and ordinary words, but those words should flow smoothly and never distract from the story. I believe the authors I have been compared to achieved this, as do Andre Dubus III and Richard Laymon.
TBK: Where can we stalk you at? Instagram, Facebook, Goodreads, Amazon, Twitter, website? –
SL: My favorite is Instagram. Less political. More fun. But for updates on writing several sources are possible. www.amazon.com/author/slkerns
OR https://m.facebook.com/AuthorS.L.Kerns
I'm also Twitter. Just search my nom de plume.