As a kid growing up, I only had one dream in mind. And while the other kids around me wanted to be professional athletes, doctors, lawyers, the one kid who stood at the fence watching the school buses, I wanted to be something different. I wanted to be on the small screen in some capacity. And in my newfound fame of hosting a reboot of Nick Arcade and going on to become the new host of Wheel of Fortune when Pat Sajak retires. However, in that time frame, I would be nominated for countless awards. I would see my name on a list of nominees for an Emmy award. Of course, that one time I would be nominated for an Oscar on a documentary of what happened to the Temple guards from Legends of the Hidden Temple when the show ended. Even a Tony award when the musical life story of Marc Summers hit Broadway. But all of those awards pale in comparison to the one I wanted the most. The one 12-year-old me yearned for, and the one that 34-year-old me still kind of wants because I want to know what is inside.
To understand what award, we have to travel back to all of April's of my childhood. Yes, April. Not a very exciting month unless you are into rain. But every year one award show would capture my attention. I would even break plans with my friends to stay at home to make sure I was able I would be in front of my television to watch the likes of some of my favorite celebrities covered in slime. And the dream award I would be holding in my hand would be the Kid's Choice Award. Why? That is not a simple answer.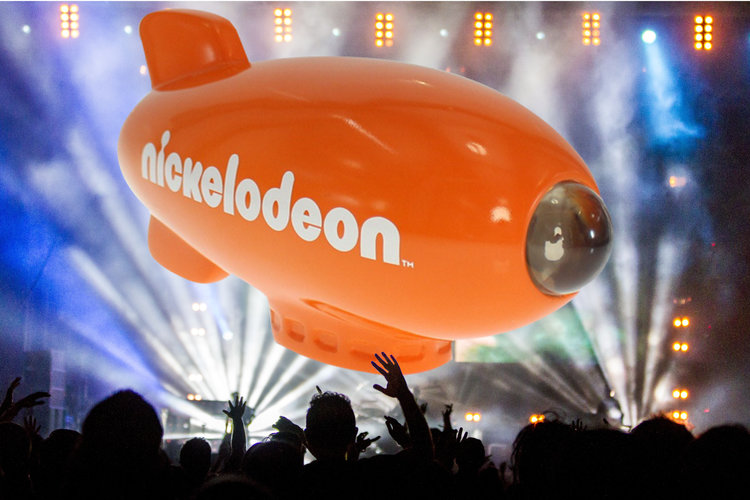 At that time in my life to be recognized by people who were the same age would have been amazing, but that is not the reason. The award was something that I wanted on my mantel. Something I would show off at every damn dinner party I would have as an adult. "You went to med school? And graduated at the top of your class? That is impressive, but is it as impressive as winning a Kid's Choice Award? I didn't think so! Now, go eat some of the expensive cheese on Ritz." For 12-year-old me, that was the pinnacle. I could have a family, I could have found a way to milk chipmunks for science, and that would not measure up to the power of a Kid's Choice Award. Also, it's a blimp that doubles as a kaleidoscope. The perfect prize for someone who is easily distracted.
So, why write this piece? I had a dream a few nights ago that I won the most coveted award in entertainment, and writing this called out to me in the middle of the night. Maybe one day, the dream will come true, but until then, I will haveto make slime from a YouTube tutorial and hope for the best.