"I've never been worse, thanks for asking" could very well go down as one of the most iconic intros to an album in music history.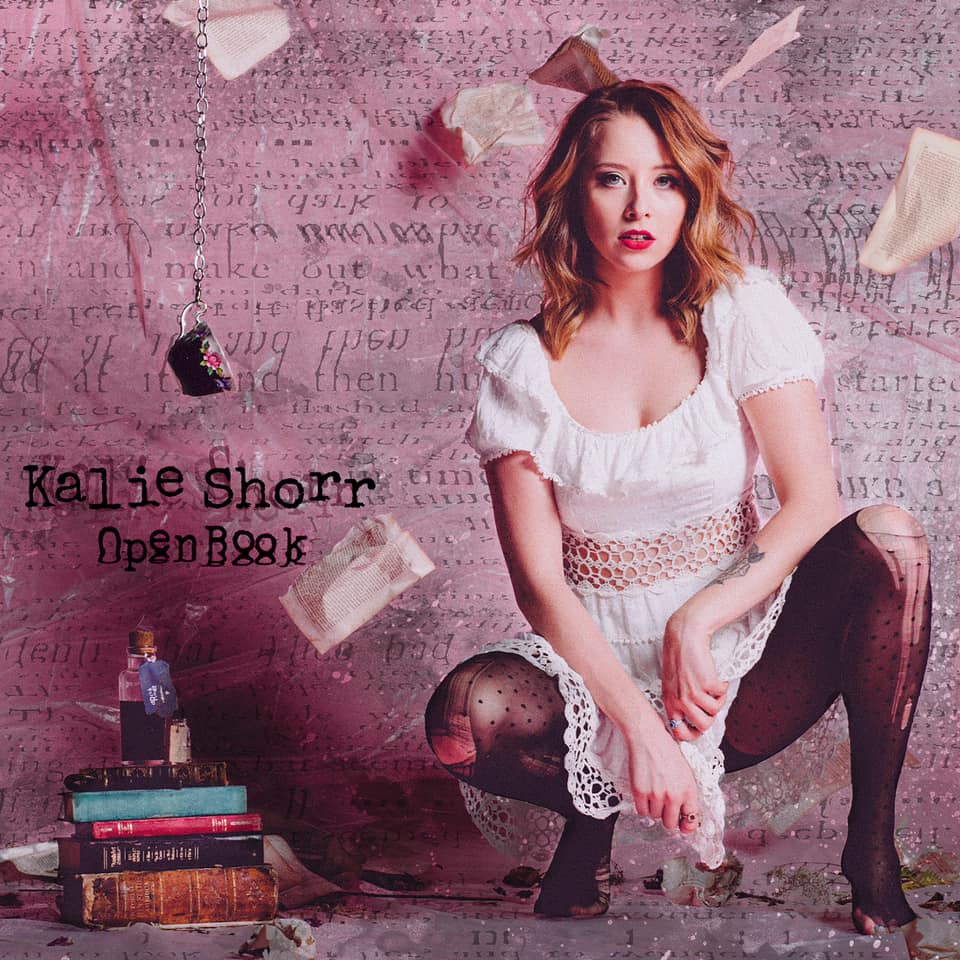 It's the first line of the opening track, "Too Much to Say" from Kalie Shorr's upcoming album, Open Book, which is available Friday, September 27th. Unapologetically setting the tone for what's to come on the 25-year-old singer-songwriter's full-length debut, "Too Much to Say" is only the first of 13 therapeutic chapters that come from a place of heartbreak and loss. The kind of heartbreak and loss that leave one falling apart so they can rediscover who they are and their purpose in the world. The kind that can only be learned by experiencing the type of pain that changes someone and how they look at life and the people in it.
Throughout the "Fight Like a Girl" singer's latest project, there's an array of influences heard. Shorr's cross-pollination of various genres is the sound she has mastered while creating her own lane within country music, and it's not only flawless and impressive, but also incredibly distinct. Whether it's the bitter twang that hangs on lyrics like, "Oh honey, I'm not trying to shock you, I don't wanna freak you out/I'm just talking about the things that we don't talk about" while channeling Miranda Lambert, the Dixie Chicks, and Alanis Morissette on "Too Much To Say" or the enchanting storytelling that takes us through the magic that is "Alice in Wonderland," it's obvious on this new release how much Shorr has truly come into her own both musically and lyrically.
Written in the wake of her sister's death and the end of her six-year relationship, the Portland native takes listeners down her autobiographical rabbit hole that is Open Book. Presented as diary entries set to music, the 13 tracks that make up this new album are driven by tragic truths and raw emotions strung together with Shorr's sharp wit and clever storytelling, as demonstrated on songs like "F U Forever" and "Gatsby." Meanwhile, songs like "Lullaby," "The World Keeps Spinning," and "Messy" are laced with dark undertones and an emo disposition reminiscent of 2004 Avril Lavigne and 2001 Dashboard Confessional. Although the 90s angst is heard throughout Shorr's latest release, it's on the album closer where its presence is strongest. A perfect representation of Open Book, "Angry Butterfly" so accurately describes what it's like to go through hell and come out the other side a completely different person, which is exactly what happened to our narrator.
Heartbreak and death are life-changing, and the bitterness and anger and sadness that build up inside a person as a result leave an impact. They will break you and bring you to your knees. But they can also make you stronger and a much better person if you let them. Kalie Shorr is doing just fine now, and her debut album, which she co-wrote and co-produced, will leave you emotionally wrecked. I recommend having plenty of wine and tissue on hand before listening to it.
And don't forget to check out our interview with Kalie Shorr as she discusses her new album on this weeks episode of Striking A Chord!