In a follow up to a story we posted this morning, Chris Jericho lost the AEW championship earlier this weekend. But the loss did not take place in a ring, it happened at a Longhorn Steakhouse. But some good news comes of this story, the missing AEW Championship was found by Tallahassee Police today.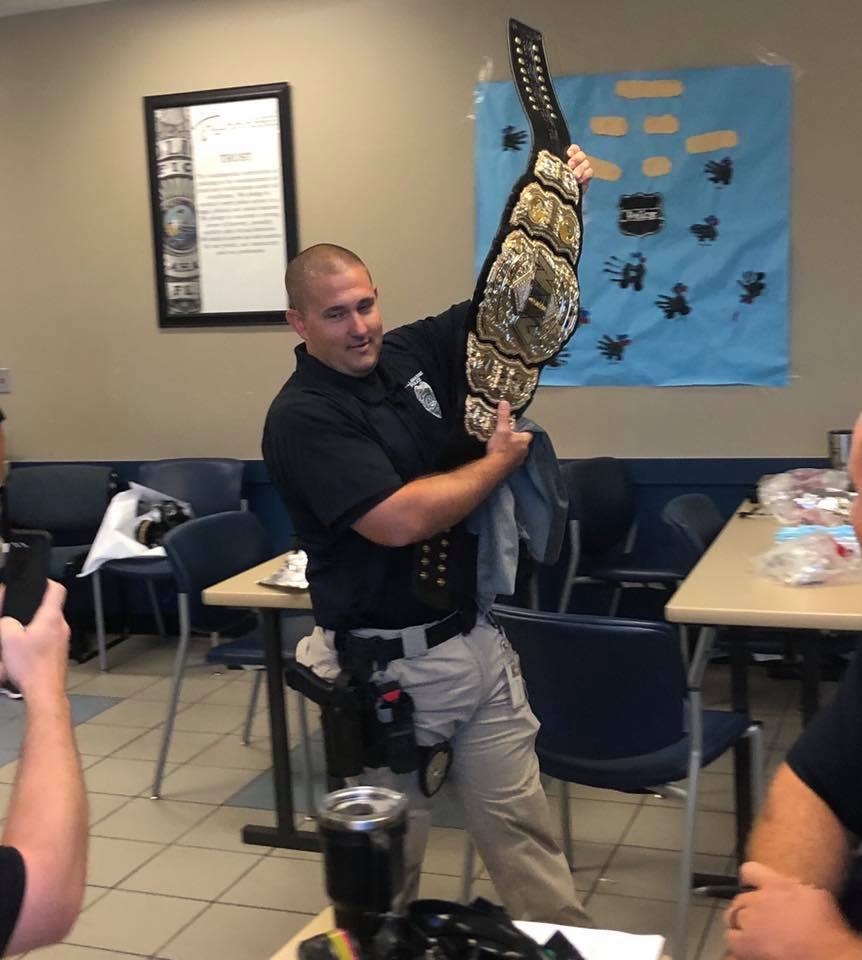 After putting this story together, we have used our journalistic skills to find some witnesses in the area that could not believe the image they seen. It seemed the championship wanted to be more of a company title, and could not fathom the idea of being at a Longhorn Steakhouse. The title in question called for an uber to go on a Ferris Bueller type adventure to the happiest place on earth…Cracker Barrel. The championship took in a biscuit party, bought owl salt and pepper shakers, and then told the cashier to put all of it on The Young Bucks tab. The championship found a 5 star hotel, took in a bit of the bubbly, and passed out. Champagne and biscuits do not mix. At this moment we believe the police found the title.
Tallahassee police have not released any updates to back up our story but none to disprove it. But we will have more as soon as we find out.