If you're anything like me, you celebrate Halloween all year round. But for the rest of you "normal" folk who only celebrate once a year, Spooky Season officially begins on October 1st, which means this is when your televisions are officially taken over by all things scary. Horror movies, Hocus Pocus, The Simpsons Tree House of Terror, television shows with entire episodes dedicated to Halloween, and of course the Travel Channel's month-long celebration with their annual Ghostober programming event.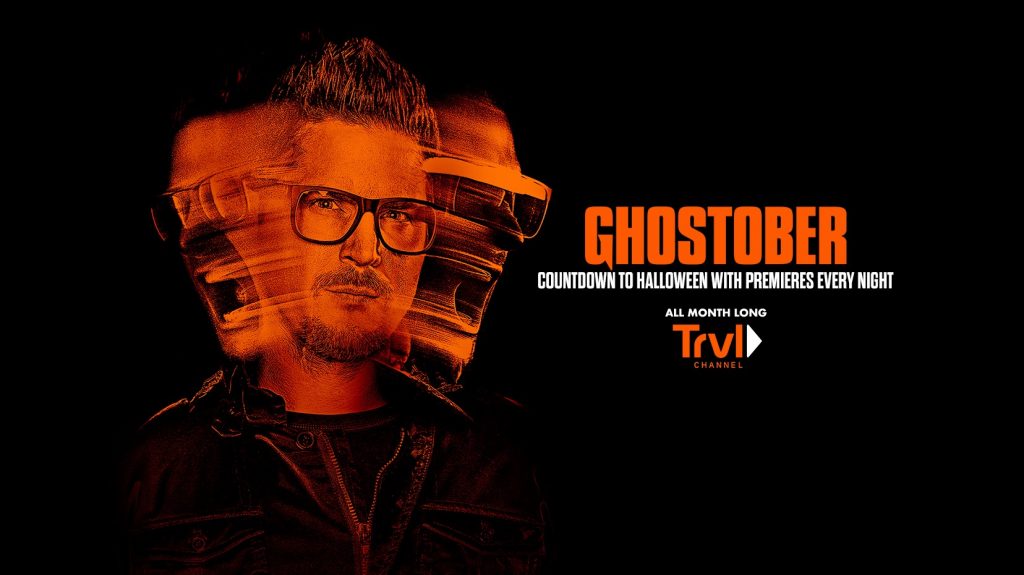 The Travel Channel has always been a perfect destination for anyone who's especially fond of all things paranormal related, but during the month of October, they really take their love for the strange, unusual and most haunted to another level. Beginning Tuesday, October 1st Travel Channel will feature a spinetingling mix of new series, Live specials, and returning favorites that are sure to keep you sleeping with the lights on all month long.
This year's lineup includes the highly anticipated Haunted Salem: Live, a special four-hour live ghost investigation in one of the country's most haunted cities – Salem, Massachusetts. Premiering on Friday, October 4th at 7 p.m. CST, viewers will watch as a team consisting of the network's most notorious stars in the paranormal world will investigate the otherworldly activity at three historic locations connected to the infamous Salem Witch Trials for this multiplatform event you won't want to miss. Premiering later this month, on Saturday, October 26th at 9 p.m. CST Destination Fear will take you cross-country to some of America's most haunted abandoned buildings for a terrifying, psychological experiment you've got to see to believe.
Other frightening features that will keep you up all month long include a slew of new series, like The Holzer Files, which finds paranormal investigator and Darkness Radio host Dave Schrader, psychic medium Cindy Kaza, and equipment technician Shane Pittman reopening the case files of America's pioneer ghost hunter, Hans Holzer. Also premiering are Ghost Nation, Most Terrifying Places, Hometown Horrors, Alaska Triangle, and My Horror Story. In addition to the above-mentioned programs, fans will also get to enjoy watching as the Ghost Adventures team embark on a four-part miniseries entitled Serial Killer Spirits, as well as a new season of These Woods Are Haunted and new episodes of Paranormal Survivor, Paranormal Emergency, The Dead Files, and Mountain Monsters.
Whether you've always been a fan of all things that go bump in the night or you've only just been slightly curious, October is the perfect time to indulge in your paranormal inquiries. One thing's for sure, Travel Channel will satisfy any and all of your spooky inclinations. For a full itinerary of everything airing this month, check out Travel Channel's website!