2019 was a hell of a year for music. In fact, I can't remember the last time it was this difficult making my year end lists because there was just so much that I wanted to include. And of course, trying to rank the albums, EPs and songs is hard enough as it is, but when there's so much quality music it becomes even more of a challenge. That's why you might notice my lists this year are a bit longer than previous years. There were albums, EPs and songs that I just couldn't see myself not including. So, what is it the kids say these days? Oh yeah. Sorry, not sorry.
This year in music was particularly important for me personally because it meant the return of some of my favorite artists. And let me tell you, that the new music from Rob Thomas, O.A.R. and Goo Goo Dolls did not disappoint in the least! There were also albums by artists who returned after a bit of a hiatus and absolutely blew critics and fans away with how fantastic their new albums were. Scott Stapp, Saint Asonia, and Avril Lavigne all returned with a bang.
2019 was also an exciting year for new and rising artists to make their big debut. Both Kalie Shorr and Jacob Bryant's full-length debuts had people in the industry buzzing and raving about the individuality and authenticity they each bring to the genre. No doubt we'll be seeing more magic to come from these two in 2020. Speaking of country music, Matt Stell and Austin Jenckes are two of the most exciting male voices to fly onto the genre's radar this year, and more female country artists released their debuts in 2019 than the previous year, making themselves serious contenders for future Artists to Watch lists.
Actually, 2019 was overall a very solid year for country music as a whole because we saw fan favorites like Lady Antebellum, Randy Houser, Rodney Atkins, Justin Moore, Brantley Gilbert, and Jake Owen make huge impacts with their successful comeback albums. Maren Morris soared to new heights with her boundary-pushing, sophomore release, Girl, proving she could very well be the next illustrious crossover success. Longtime songwriters Josh Phillips and Josh Kerr finally stepped into the spotlight this year with the release of their debut solo music, and songwriting and pop sensation, Colbie Callait and her new supergroup, Gone West, made a huge splash with their debut EP, Tides.
Of course, I can't talk about 2019 in music without mentioning two of the biggest and most successful names in the industry that released two of the most talked-about albums of the year. Taylor Swift and Ed Sheeran both released highly anticipated albums that clearly lived up to their hype. At this point, though, are we really surprised? However, I have to admit, the biggest surprise in music for me, and an artist who I think is only scratching the surface of their potential, is Lewis Capaldi. Here's a guy who came out of nowhere and gave us what is easily one of the best albums of the year with its impeccable songwriting and impressive vocal range, he's basically the male equivalent to Adele. Look up the definition of 'outstanding' and you'll see a photo of Lewis Capaldi; he's absolutely an artist everyone should be listening to.
With all this amazing new music we received in 2019, was it any wonder it was so damn difficult making these year-end lists? I hope you enjoy reading my choices and what filled my earbuds all year long. I hope you spot a couple of your favorites on here and maybe discover some potentially new obsessions as well. As always, feel free to send us your feedback and share your year-end lists with us as well – strikingachordofficial@gmail.com – Happy Listening!
Best Albums
Honorable Mentions:
Luke Combs – What You See is What You Get
Dylan Scott – An Old Memory
Blink 182 – Nine
40)Sister Hazel – Earth
39)LoCash – Brothers
38)Sum-41 – Order in Decline
37)Jason Aldean – 9
36)Hardy – Hixtape Vol. 1
35)Ruston Kelly – Dirt Emo Vol. 1
34)Andy Grammar – Naïve
33)Josh Kerr – How You Remember Me
32)Cassadee Pope – Stages
31)Jake Owen – Greetings From…Jake
30)Kelleigh Bannen – Favorite Colors
29)P!nk – Hurts 2B Human
28)Post Malone – Hollywood's Bleeding
27)Avril Lavigne – Head Above Water
26)The Band Camino – tryhard
25)Through Fire – All Animal
24)Kalsey Kulyk – Kalsey Kulyk
23)Dean Lewis – A Place We Knew
22)Lady Antebellum – Ocean
21)Jami Grooms – Just a Drunken Vessel
20)Taylor Swift – Lover
19)Skillet – Victorious
18)Rodney Atkins – Caught Up in the Country
17)Randy Houser – Magnolia
16)Aaron Lewis – State I'm In
15)Runaway June – Blue Roses
14)Justin Moore – Late Nights and Longnecks
13)Brantley Gilbert – Fire & Brimstone
12)Ed Sheeran – No. 6 Collaborations Project
11)Saint Asonia – Flawed Design
10)Austin Jenckes – If You Grew Up Like I Did
09)Matt Stell – Everywhere But On
08)Scott Stapp – The Space Between the Shadows
07)Maren Morris – Girl
06)Goo Goo Dolls – Miracle Pill
05)Jacob Bryant – Practice What I Preach
04)Kalie Shorr – Open Book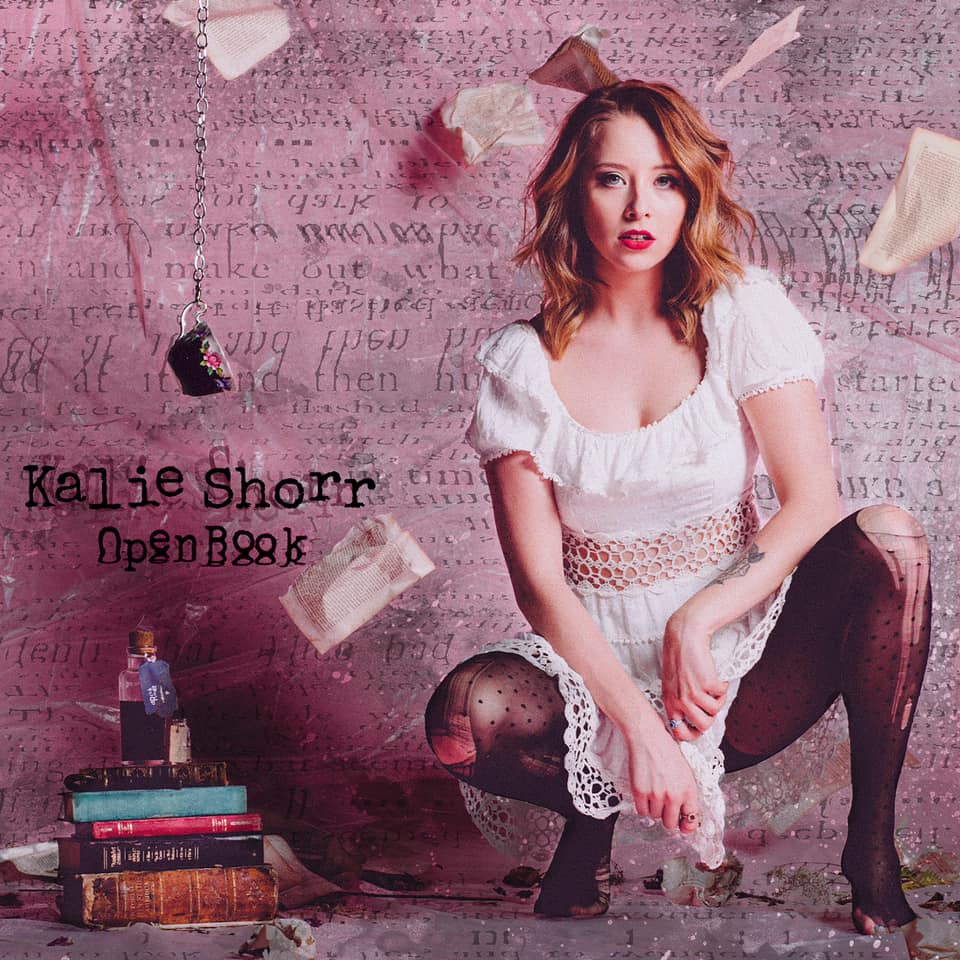 03)O.A.R. – The Mighty
02)Lewis Capaldi – Divinely Uninspired to a Hellish Extent (Extended Edition)
01)Rob Thomas – Chip Tooth Smile
Best EPs
Honorable Mentions:
Luke Underhill – Illuminations
Thomas Finchum – Thomas Finchum
Leaving Austin – Southernn Gold
25)Dylan Schneider – Whole Town Talk
24)Jon Langston – Now You Know
23)Jenna Paulette – Modern Cowgirl Volume 1
22)Tiffany Woys – Tiffany Woys
21)Cole Swindell – Down Home Sessions V
20)Dylan Scott – Nothing to Do Town
19)Lauren Duski – Midwestern Girl
18)Simple Creatures – Everything Opposite
17)Steve Moakler – Blue Jeans
16)Logan Mize – From the Vault
15)Rachel Wammack – Enough
14)Bailey Bryan – Perspective
13)Ray Fulcher – Somebody Like Me
12)Ryan Hurd – Platonic
11)Simple Creatures – Strange Love
10)Ryan Hurd – Panorama
09)Josh Phillips – Josh Phillips
08)Alana Springsteen – Alana Springsteen
07)Lacy Cavalier – k I'm done
06)Honey County – High on the Radio
05)Maddie & Tae – One Heart to Another
04)Hailey Whitters – The Days
03)Madison Kozak – Heartbreak School
02)Maddie & Tae – Everywhere I'm Goin'
01)Gone West – Tides
Singles Not Included on an EP or Album
Honorable Mentions:
Canaan Smith – Life Ain't Fair
Kesney Chesney – Tip of My Tongue
A Thousand Horses – Livin' My Best Life
50)Adam Doleac – Famous
49)Madison Kozak – Household
48)Stitched Up Heart (feat. Sully Erna) – Lost
47)Jesse Keith Whitley – Out of the Shadows
46)Troy Cartwright – Hung Up on You
45)Abby Anderson – Flowers
44)Granger Smith – Heaven Bound Balloons
43)Parker McCollum – Pretty Heart
42)Dan + Shay & Justin Beiber – 10,000 Hours
41)Gone West – What Could've Been
40)Chris Lane – Big, Big Plans
39)Chase Rice – Lonely If You Are
38)Miranda Lambert (feat. Maren Morris, Elle King, Ashley McBryde, Caylee Hammack & Tenille Townes) – Fooled Around and Fell In Love
37)Brinley Addington – Come Back
36)Caylee Hammack – Prechiatcha
35)Nikita Karmen – Our Thing
34)Anna Graceman – Keep On Moving On
33)Travis Denning – After a Few
32)Tyler Braden – Thank Me For That
31)Savannah Keyes – Ghost
30)Palaye Royale – Hang On to Yourself
29)Sam Hunt – Kinfolks
28)Ashley McBryde – One Night Standards
27)A Great Big World & Christina Aguilera – Fall On Me
26)Jordan Rager – Colorblind
25)Jordan Davis (feat. Julia Michaels) – Cool Anymore
24)Mickey Guyton – Sister
23)Maggie Baugh – Fire Me Up
22)Mackenzie Porter – These Days
21)Maddie Wilson – Rip
20)Mae Estes – Naked
19)Easton Corbin – Somebody's Gotta Be Country
18)Waterloo Revival – Slice of Heaven
17)Tyler Rich – Leave Her Wild
16)April Kry – If Girls Ruled the World
15)Page Mackenzie – Love Like That
14)Kelsea Ballerini – homecoming queen
13)Candi Carpenter – The Astronaut
12)Simple Plan & State Champs (feat. We the Kings) – Where I Belong
11)Parker McKay – Honest
10)John King – Try Saying Goodbye
09)Caroline Watkins – Drunk Girls in Bathrooms
08)Tyler Hammond – How I've Always Been
07)Alanis Morissette – Reasons I Drink
06)Rozes & Mat Kearney – Walls
05)Lindsay Ell – I Don't Love You
04)Keith Urban – Burden
03)Lacy Cavalier – This Ain't Love
02)Daughtry – Alive
01)Halsey – Nightmare
Best Songs Released Overall
Honorable Mention:
Ellie Goulding & Juice World – Hate Me
Blink 182 – Darkside
60) Thomas Rhett- Don't Stop Driving
59)Travis Denning – After a Few
58)Tyler Braden – Thank Me for That
57)Jon Langston – Dance Tonight
56)Carly Pearce (feat Lee Brice) – Hope You're Happy Now
55)Page Mackenzie – Love Like That
54)Dylan Scott – Honey I'm Home
53)Ashley McBryde – One Night Standards
52)Lauren Jenkins – You'll Never Know
51)Waterloo Revival – Slice of Heaven
50)Simple Plan & State Champs (feat We the Kings) – Where I Belong
49)Meghan Patrick – Praying Right
48)Gone West – Gone West
47)Jacob Bryant – Hot Mess
46)Justin Moore – Airport Bar
45)Maddie & Tae – Ain't There Yet
44)Ruston Kelly – Dammit
43)Austin Jenckes – Never Left Memphis
42)Parker McKay – Honest
41)George Strait – Some Nights
40)Five Finger Death Punch (feat Kenny Wayne Sheperd, Brantley Gilbert & Brian May – Blue on Black
39)Caroline Watkins – Drunk Girls in Bathrooms
38)Blake Shelton (feat Gwen Stefani) – Nobody But You
37)Post Malone (feat Ozzy Osbourne) – Take What You Want
36)Scott Stapp – Survivor
35)Josh Kerr (feat Heather Morgan) – Oklahoma
34)Blake Shelton – God's Country
33)Jake Owen – Homemade
32)Lacy Cavalier – Blue Suede Couch
31)Lindsay Ell – I Don't Love You
30)Kelsea Ballerini – homecoming queen
29)Steve Moakler – Push
28)Bailey Bryan – Watered Down
27)Kelleigh Bannen – Sleeping Alone
26)The Highwomen – Crowded Table
25)Alanis Morissette – Reasons I Drink
24)Delta Rae – Walk With Me
23)Matt Stell – Prayed for You
22)Honey County – Love Someone
21)Ryan Hurd – Wish for the World
20)Taylor Swift – The Man
19)Ed Sheeran, Chris Stapleton & Bruno Mars – Blow
18)Tyler Hammond – How I've Always Been
17)Lady Antebellum – What If I Never Get Over You
16)Trisha Yearwood – I'll Carry You Home
15)John King – Try Saying Goodbye
14)Meghan Trainor, Lennon Stella & Sasha Sloan – Workin' On It
13)Halsey – Nightmare
12)Rozes & Mat Kearney – Walls
11)Andy Grammar – Best of You
10)Dean Lewis – Chemicals
09)Goo Goo Dolls – Lost
08)P!nk – Walk Me Home
07)Caleb Lee Hutchinson – Steering Wheel Prayers
06)Keith Urban – Burden
05)Maren Morris – Girl
04)Kalie Shorr – Angry Butterfly
03)O.A.R. – California
02)Lewis Capaldi – Leaving My Love Behind
01)Rob Thomas – Breathe Out