Kids, gather around, I have a story to tell you. But I swear to god, if you gather in groups, we are going to have that talk. I will not be angry with you; I will just be disappointed. And that is something you do not want. Plus, I have an in with the subject of this story, you know who I am talking about. A chubby individual, red suit, leaves presents. Yeah, if you go against the guidelines here, your placement on the naughty list will be swift and quick. Instead of a lump of coal, Santa will just shit in a sock and leave it in a random spot. So, gather around by yourself as I tell you a story, a story that will change Christmas as we know it…FOREVER.
Once upon a time…. you know, why do we keep saying "Once Upon A Time," to start a story? The story I am about to tell is not that of a fairytale. A princess will not be rescued from a tower by some womanizing Prince Charming. This story needs an opening fit for the timeframe we are in.
Alright, shit is about to get real.
It has been a year since I last talked to you. And normally, I tell you that things have not really changed at the North Pole and Santa's workshop is running as smooth as ever. But if I told you that, I would need to hold a press conference at Four Seasons Landscaping in Philadelphia.
I am not sure how to describe what is happening at the North Pole other than pure chaos. I know a lot of your lives have been flipped and turned upside down due to the pandemic. And the same can be said for Santa. You see, when the pandemic started, Santa did something unprecedented for the North Pole. In fact, it may go down as one of the boldest moves made by a holiday character since the Tooth Fairy went emo.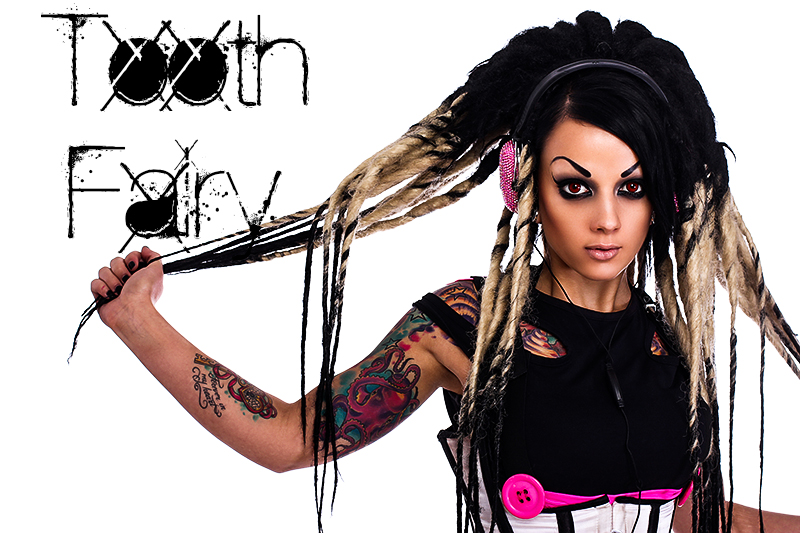 I guess I need preface this with a back story. Santa is a real person in our version of the story and his name is Richard. Yes, we slightly ripped off The Santa Clause. The difference is the person playing our Santa is less of an asshole. And he did what any normal person named Kevin Smith would do in this situation, he hired his friends to help him run the North Pole.
Well, as you are aware unless you have lived in a state of denial, the world is dealing with a pandemic which caused many businesses to start working from home. The North Pole did the same thing. I know what you are thinking, how does that work? Seriously, stop asking questions before I get to it. I know you want to know as soon as possible, but if we did that, there would only be one part of the story. Each person working at the North Pole went home to stay safe and be with their families.
And since March, here is a run down (The thing Jim Halpert could not figure out in season 5 of The Office) of what our protagonists are doing.
Brodie went home to spend time with his family and his daughter.
Edd and Kindra are now expecting a new bundle of joy in this world or another person to start a Civil War at the North Pole.  
Jim went home to pun.
Katt bought shoes with her stimulus money and is breaking those bitches in.
Hannah and Zac brought a baby into this world.
God, there is a lot of talk about children. You know, while we may curse a lot in this story, and make fun of people on the regular, the thought of this many people procreating who are part of a wholesome, family friendly, Christmas story makes me taste the bacon I had for breakfast. I hope our smut story does not piss off the people at Parler. (Disclaimer: We honestly do not care if we piss them off.)
As for Sharon, I cannot share that information just yet. Because, I have signed a Non-Disclosure Agreement till the 23rd of December.
And I know I missed people. But how many times can I write, they ordered Oreos online from their local grocer and stayed the hell home. I do not want to come across as redundant.
But the one thing that shocked everyone who works at the North Pole was Richard's wife returning home from the North Pole.
Oh Mylanta, I just realized how that comes across. Richard and Ashlee are just fine. She returned home to her original job, so instead of baking cupcakes and getting Richard in a higher weight class, she returned to nursing.
So, have you figured out what Santa is doing? Santa stayed at the North Pole to continue what work he could do, alone. And while that may sound sad, it is. But he is trying to make the most of it.
One day, he decided to pull up iTunes and play the Bob Seger classic 'Old Time Rock and Roll' to recreate the one scene from Risky Business. Yeah, that did not go as planned. The vision of Santa sliding across the floor in his skivvies and socks is not a mental image I need. I honestly wish I could give a lobotomy to my mental images. Because ewww.
As we learn, Richard is not a dancer in a past life because that bastard hit the floor and hit the floor hard.
"I think I broke my damn ass." Richard says.
That is music to my ears. I swear if this were 2011 and that moment would have ended up on video, a remix of him yelling that would have went viral. God, those were the good old days.
That moment happened in March. And while it is funny, there is a part of this story, that is will break your heart. You see, Santa has not been around anyone since everything started. And if you know anything at all about Santa, he loves people. Not all the time, but some of the time. But he really loves his people. The energy from the people in his life fuel him to be a better person. A happier person. But right now, Santa is not himself. The stress of feeling alone at what should be the most wonderful time as well as trying to bring Christmas to all the children of the world is crushing him into emotional pile of rubble.
But there is a slight bounce in Santa's step right now. Today is December 21st, and while the stress of making Christmas possible for everyone is the main issues at hand, the North Pole is about to have their first ever ZOOM meeting to come up with a plan to make Christmas happen in 2020.
And that meeting is supposed to take place on December 22nd. Just 24 hours from now. I wonder how Santa is holding up at this moment?
"I don't want a lot for Christmas
There is just one thing I need
I don't care about the presents
Underneath the Christmas tree
I just want you for my own
More than you could ever know
Make my wish come true
All I want for Christmas is you, yeah" Richard sings very loud and enormously proud.
Jesus tits. Even writing that out, I can hear the bad Karaoke version of a grown man singing this song while drunk. And that might be the true spirit of Christmas.
The first email with the topics of the ZOOM meeting scheduled tomorrow is being sent as we speak. And I am going to let you in on that email. It is as if I am working for a real news network. It is a bit of a teaser for what is about to happen in 24 hours. Do not tell a soul that I am sharing this with you. Because if somehow this gets out and is traced back to me, I will take out your kneecaps.
Dear Everyone and Brodie,
We are just a few short days away from the midnight ride of Holiday Paul Revere (North Pole code for Santa's journey.) With the pandemic, we need to take extra precaution to ensure everyone's safety. The main issue that needs to be addressed is how are we going to make Christmas happen safely and effectively. Please come to the virtual table with ideas on how we can make this happen. Also, I have an announcement that I want to share with all of you. So, it could be a long meeting. And make sure to wear pants this time. Brodie, Jim, Edd, I am looking at you.
Richard.
Wait a minute, an announcement?
Ashlee's cell phone is ringing….
"Hello!" Ashlee says, excited about the call.
A long pause happens….
"Are you sure?" Ashlee asks puzzled.
Find out what happens next in Part 2 of Suit Up, Santa! Same Random Website, probably different random time.